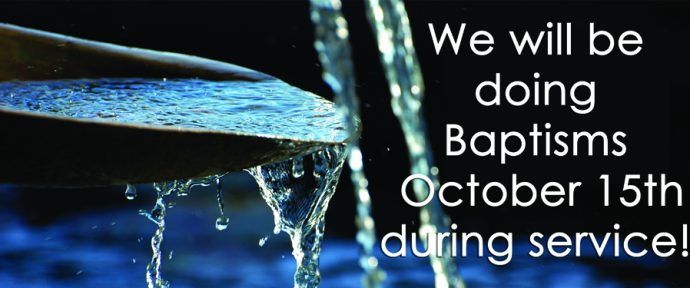 Oct 15th 2017 10:00 am
Cedar Springs Community Church
25713 70th Ave. E
Graham, WA 98338
Baptism is an act of obedience to God's Word.  It is a very important step in your walk with Him.  Join us as we celebrate with some of our church family in taking this important step in their faith.  If you are interested in being baptized, please contact the church office at (253) 271-6457 or sign up on a Connect Card on Sunday morning.